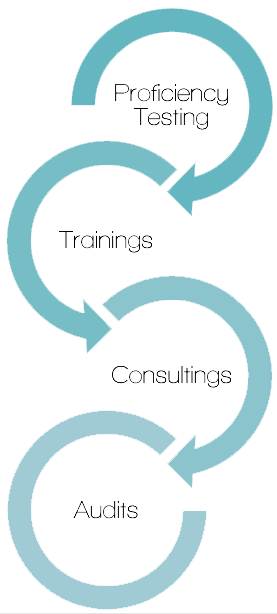 About us
Qualabor was founded, in 2013 with the mission of giving sustainable and high-added-value solutions in support services in the Metrology and Quality areas. The focus is directed to the attendance to the client's necessities, and services quality are some of our work's premises.
We act as a Proficiency Tests provider (open and on-demand), Training in Quality and Laboratories areas (open and In Company), assessments, support to the Management of Products' Certification next to regulatory bodies, and implementation or maintenance of the Quality Management System. Therefore, we work on the identification and projects in Funding Lines for R&D and Industrial areas.

Our company has active participation in Technical Committees in several segments, generating your business access to always updated information.